"Think positively. Exercise Daily. Eat Healthily. Work Hard. Stay Strong. Worry less. Dance more. Love often. Be happy."
Providing a more insightful way of living. From health and wellness, fitness and nutrition, self-improvement, travel, and all the little bits in-between, click away and you'll find the inspiration you've long been searching for! Anything you can't find yet, know that I'm just a cup of tea away from writing it…
Speaking of tea, I know all too well that finding your perfect blend can be pretty overwhelming. After all, it's a big world out there – where on earth do you start?! I can empathise with that. And so, just like you'd have in any good shop or online store, the articles below are essentially the "favourite picks." Of course, there are also many, many more reads to choose from. But in the meantime, this is a good place to start!
Self-Improvement

Change Everything by Changing Nothing
Your Image Doesn't Reflect Your Intellect
The Only Life Hack to a Happier You
Hijack Your Negative Mindset
Happiness is Our Truth
100 Motivating Quotes
5 Steps to Being Happy Alone
Building Castles From Mud Piles
We All Owe Ourselves Time With Nature
Throw Away What You Thought You Should Be and Set Yourself Free
Relationship Attitudes
Clinging Onto Broken Love Won't Help Fix Your Broken Heart
Follow These 3 Golden Rules For a Successful Relationship
Staying Single Will Make You Stronger
Love is the Goal
Don't Live with Regret
Always the Bridesmaid
Dating Sites – Amazing or Awful?
One Day, I Will Meet Someone New
How To Know When it's Time to Walk Away
Being Single is an Opportunity to Become a Better Person
Travel Tales & Tips
Clueless in Dubai
Why Tenerife is Perfect For Creatives
10 Safety Tips For Solo Female Travellers
A Bookworm's Best Bucket List Travels
3 Historical Treasures in Rhodes
12 Things to do in Dubai
An Italian Escapade
Found in Tokyo
Mental Wellbeing
Don't Panic! You're Not Alone
Dying to be Heard
Everybody Knows This Pain
Honest Advice on Dealing with Depression
Show People You Care
Friends, not Phones
You Are What You Think
Some People Are Just Born Lucky, But That Doesn't Make You a Loser
This is How it Really Feels to be a Creative
10 Admirable Qualities of an Introvert
Health & Fitness
Insanity Workout
Food For Thought
Weight a Minute
How to Lose a Thigh in 10 Days
Little Life-Changing Tips to Staying Slim
Food and Nutrition
Healthy Granola Batch
Eat Yourself Happy
Meet the Wonder-Carb
My Week as a Vegan
allplants Review
Anti-Ageing Veggie Foods
Tea Corner

Skin-Loving Tea Elixirs
Green Tea Health Benefits
Your Green Tea Type
Best Chocolate Teas on a Budget
15 Chocolate Teas that Taste Like Pudding!
Tastiest Christmas Teas
Skin Care

Holiday Skin Care Tips
Top Tanners
Plastic Surgery Through the Ages
Look Younger for Longer
Hair Care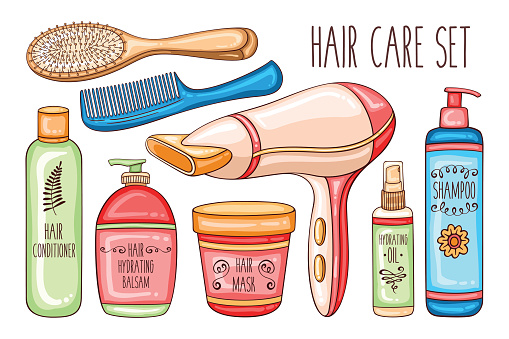 Veggie Foods for Healthy Hair
Crazy Hair Facts You Never Knew
The Curious Case of the Pillowcase
Best Products
Natural Ways to Treat your Hair
Heat Defence Sprays and Why You Need Them
The Magic of Henna
Top 3 Oils for Healthy Hair
Conditioner and When to Use it
My Life's Journey So Far…
Hormones and Hot-Topics
Being a Journalist is Bonkers
A Question of Patience Chapter 1)
#MeToo, #Harvey Weinstein, #WHATISGOINGON?!
Little Me (Chapter 2)
It's Good to be Weird
As One Door Closes…(Chapter 3)
New Year's Resolution