I know why you're here. You've booked yourself a trip to some hot island and you want to rock the beach looking like the next best thing since sliced bread, right? But, as much as you can hit the gym and deplete the carbs (Mmm, precious carbs) sometimes, once you arrive at your destination, you can't bank on what'll happen to the biggest area of your body: your skin.
Despite you not having a Scooby on what your holiday regime requires, luckily for you, I am here to literally "save your skin". Want to know what else? I'm going to break it down into sections, just so you folk who aren't concerned with the "beauty bit" can find what you're looking for (I told you I was good). Now, as much as I would love to have a natter with you, I think it's best we get cracking. After all, you have a holiday to prep for!
Skin issues to be aware of and how to kick their proverbial:
Burn: Or "sun-sizzle" as I like to call it. I think we've all experienced this at some point in our lives. It is where your skin is literally red-raw from sunburn. Some parts of the body and face are more likely to catch the sun, too (such as the chest, legs, shoulders, nose and forehead) so you'll need to pay particular attention to them when applying ye olde SPF. Best way to avoid this? Frequently layer yourself in SPF 30 or higher (depending on your skin tone) and use aftersun with aloe vera in. The natural humectant works to soothe, repair and moisturise the skin allowing for it to heal faster.
Rash: Ahh heat rash, me ol' mucker! This looks and feels just like a standard minor bumpy and itchy red rash patch and is most likely to occur in similar places that you are more susceptible to burns, such as the chest, hands and feet. My advice? DON'T SCRATCH IT. As tempting as it may be, you don't want to go irritating it and making it worse. Instead, keep it moisturised and out of the sun for a bit. It should go down of its own accord fairly swiftly.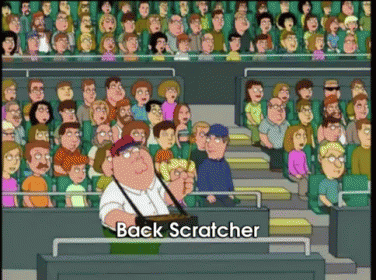 Peel: "To peel or not to peel? That is the question." That was a quote from William Sunspere…It wasn't really. Anyway! If you've suffered sunburn, then you'll know exactly what I mean by "the peel". As your skin regenerates, it sheds itself of the old, chargrilled stuff that rendered your body that lovely shade of mailbox red. Underneath is a calmer bronze tone and surrounding it are tempting bits of flake, and much like a snake when it sheds its skin, you're going to want to pull it off! We're all pretty guilty of it. But, if you can avoid removing it, your future self will thank you for it. If you do cave, then you're more likely to yank off fresh skin which will leave your tan super blotchy and you'll just end up generally miffed at yourself. A good practice instead would be to gently exfoliate your body in the shower where the water can aid a more natural cell turnover.
Bites: Mosquitoes, gnats and midges are hungry little d**ks. We've all seen them, flying about, sniffing out skin from a 50m radius like a fat guy hunting for a Maccy D's on the motorway. They clock your precious sweet self, settle down on your leg whilst you're chilling on your sun lounger, get their napkins and cutlery at the ready before then feasting out on a bit of drive-thru holidaymaker! Jokes aside though, you don't want these little blighters nipping you. With the obvious issues of Mozzies and the diseases they can carry (please get yourself vaccinated prior to the holiday to avoid contracting anything serious) and the more harmless gnat nibbles, the bites in themselves can be pretty grim. They are itchy, red bumps that will be isolated to the area where the bite occurred. Like I said before, DON'T SCRATCH THEM. You'll only serve to make it worse. Instead, soothe any you may have with aloe vera and eucalyptus oil. This will help heal them up nicely and prevent the itching. To avoid getting nipped again, use a bug spray on yourself with at least 50% deet. This is poisonous to bugs, which should leave your skin unappetising to them and gloriously bite-free!
How to protect your skin and more from turning into a red, flaky mess:
PA+ rank and SPF: So, we all know we need to take sun cream with us to shield ourselves from the sun, but do we really know what the right one to choose is, and why? What does it all mean, anyway? Allow me to shed some light on the matter (geddit??) …Nevermind. In laymen's terms, SPF stands for "Sun Protection Factor", and on each product, there is a number attached. The higher the number next to the SPF, the higher the level of protection. But, you need something with a UV filter too, as the sun projects UVA (ultra violet ageing) and UVB (ultra violet burning) rays, which prematurely age and burn the skin. The best way to know how much your sunscreen has of this in is to check its PA+ ranking. The more +'s there are, the higher the protection. It goes up to 4 ++++'s, which is the ultimate shield. This is will help prevent early wrinkles, sun spots and most notably, burning.
Hydration: Guys, you should be drinking 2 litres of h2o a day regardless, but in the heat, it's even more important. To avoid dehydration, heatstroke and potential fainting, then drink water! Keep yourself regularly topped up and carry water with you at all times. This will also work to keep your skin plump and moisturised. (For that extra bit of thirst-quench for your skin, try a facial mist to help tone and refresh yourself. Ones with hyaluronic acid, aloe and cucumber work best for this.)
Hands and feet: And ears and eyes and mouth and nose! Okay, I'll stop singing. But you mustn't forget these dainty little features of yours. They often get overlooked, but they need shielding from the sun, too! Keep the SPF on them (again, with a good UV filter) and they should be happy. Those who neglect these bits can suffer skin damage and liver spots later in life. So keep everything nicely moisturised in the morning and evening with omega-stacked hand creams and a refreshing peppermint foot cream, too.
Hair colour: If you're one of those types who dislikes their natural hair colour so much that they choose to rebel with a salon hair dye, then you may want to remember this. Much like your skin changes colour when exposed to the sun, so does your hair. But, unlike your skin (which goes darker from the rays) your hair will go lighter. So, for all of you blondes – jump for joy! Your hair is going to go a cool shade of platinum! But for anyone who is dark-haired, then you may want to invest in a leave-in conditioner or hair spritz with a UV filter in it to keep your tresses from fading. The pool and sea water can often leave it feeling a bit scraggy as well, so make sure you apply a nice coconut or argan oil to the mid-lengths to the ends of your hair when damp, just to lock in extra protection and keep your hair silky smooth all holiday.
Beauty bit (woohoo!):
How to ace your tan: So apart from investing in all the other bits we talked about (if you skipped straight to this section, I'd highly recommend you read the previous paragraphs, because this alone will not save you) there are a few added extra things you can do to make yourself look and feel gorgeous all holiday long.
So, in order to perfect that tan, there are a few things you can do, starting from the inside with your diet. We already discussed the importance of water, as our skin is 80% of this (we're like a giant lettuce really) we kind of need to stay hydrated. As for food though, there are some foods that can help actually accelerate the bronzing process. Make sure you feast on beta-carotene packed nosh, such as squash, pumpkin, carrots, peppers and sweet potatoes, as these will give your skin a natural glow. Leafy greens such as kale, broccoli and pak choi also help with their high level of antioxidants. Fresh fruits like mangoes and berries will also benefit you, as the dose of vitamin A, C and E make the perfect cocktail for renewed, bright and smooth skin.
Once the diet is sorted, then you can work on that pamper routine. Make sure that when you wash you exfoliate your body with a nice body scrub. A sugar scrub is good for those with more flaky skin, but one with nut kernels also does a mighty fine job for a general go-over. This will ensure that your skin is buffed and prepped for any tanning that you may be wanting to indulge in, whether that tanning be from the sun or a bottle (if you do use fake tan, then make sure you are dry before application and you allow it time to settle before you moisturise, so to avoid streaking).
Moisturising is key to locking in the skin's natural oils and to keep it looking its peak of perfection. I'd vouch for a body butter with argan, shea or cocoa butter inside it, as this will not only keep your skin silky smooth, but it also works to alleviate skin conditions such as psoriasis, stretch marks and dryness, too. Once they've been tackled, your body will be bikini and beach ready! Oh, and don't forget to use your aftersun at night as well! This will help calm down any redness and also prolong your sexy new glow.
Well, I think that just about sums it up! There may be a lot to take in, but if you want to look and feel awesome for your trip, then I'm sure you'll find the dedication a worthy cause.
But until then, have a lovely holiday and enjoy looking enviously golden! Bon voyage!