Life without people in it is boring – fact. People need people to keep each other motivated and moving forward. We need plans, discussions and adventures. We need laughter, surprises and inspiration. We need to learn, in whatever capacity that may be. However, despite these obvious social needs and cravings, life doesn't always give us the option to do that in person.
But, before you flee at the thought of learning (eww, yuck) remember that discovering new things doesn't have to feel like a chore. In fact, it can be pretty exciting at times, especially if you're curious enough.
So, young padawan, if you ever find yourself at a bit of a loose end, in need of that little bit extra to stimulate your lowly noggin, plug in your headphones and check out a world that's totally on your wavelength. You never know, it could be a real gamechanger…
FOR WORLDLY WANDERLUST 
Dreaming of wandering the globe but don't know where to start? Whether you're a novice nomad or an expert explorer, these online sources will make you feel like this big blue marble is yours for the taking. Nothing will get you more prepared or excited for your next mystifying voyage as they do.
Listen and learn from those who've conquered your dream locations and witness spectacular scenes that will inspire you to add more places to your bucket list. Whichever format you choose, each trustworthy source keeps it simple and makes the challenge of experiencing these unbelievably awesome places feel totally doable. You'll know instantly what gets your heart racing by the insightful conversations as well as the glorious visual countdowns.
Love is definitely "in the air".
Amateur Traveler (podcast)
The Travel Podcast (podcast)
MojoTravels (YouTube)
Expedia (YouTube)
FOR INTRIGUING HUMAN PSYCHOLOGY
Perhaps you have a burning question about yourself, someone you know or a topic that seems to be surrounding many changing factors in your life? Guaranteed, you will have an answer by the time you have taken 5 with one of these shows.
The YouTube videos make even the most complicated of matters seem black and white in under 10 minutes. They're friendly, informative and thought-provoking. Although there is obviously a lot of scope on each subject, they pick out the most useful facts and narrow them down so that you have a quick answer to help untangle your thoughts.
Rosenbaum's podcast is more of a friendly chat with some of his well-known celeb chums, but the way he manages to dissect their inner-most thoughts and feelings in such a raw and natural way is truly phenomenal. It really opens your eyes and makes you realise just how vulnerable each and every one of us can be, even when we lead such different lives.
Michael Rosenbaum – Inside of You (podcast)
Psych2Go (YouTube)
TedED (YouTube)
FOR SPINE-TINGLING CREEPY STUFF
Trust me, there are heaps of scary videos out there that will give you the heebie jeebies, but nothing will do it quite as well as Slapped Ham! Of course, some other famous YouTuber's have tackled the creepy stuff (see further down the list for their channels) but they're a little more broad on the subjects they discuss. In the case of Slapped Ham though, his verse is dedicated to all that is Draconian, alien, ghostly, time-travelling and downright weird! This, my friends, is why he is my top choice for this.
As for podcasts, Bigfoot For Breakfast certainly hits the spot on a broad spectrum of head-scratching topics. From deja vu, paranormal activities, freaky phobias and strange experiments of the past, to name a few, tune in for answers and tune out abuzz with more questions than you first started with! I guess that's the beauty of this curiosity though – philosophising the "what ifs" and "could it be's" makes this world feel infinitely more exciting.
Slapped Ham (YouTube)
Bigfoot For Breakfast (podcast)
FOR KOOKY HISTORICAL EVENTS, BELIEFS AND PEOPLE
They say that the present is a gift, but in my experience, it is learning about the many times that came before as to whether that saying is true. Ultmately, our here and now doesn't always "feel" that profound. It's only when we look back that we realise how significant it all was.
This is why you simply HAVE to immerse your mind in these historical milestones. Whether it's to gossip on how not-so-virginal Queen Elizabeth the First was, realise that there were no better contestants for Jerry Springer than the Gods and Goddesses of Greek mythology, or to delve into the more serious side of the past by exploring pandemics, globalisation and classic literature, there's something here to satisfy each and every kind of curious mind.
Dan Snow (Podcast)
Twisted History (Podcast)
Weird History (YouTube)
Mythology & Fiction Explained (YouTube)
FOR TOE-CURLING TRUE CRIME STORIES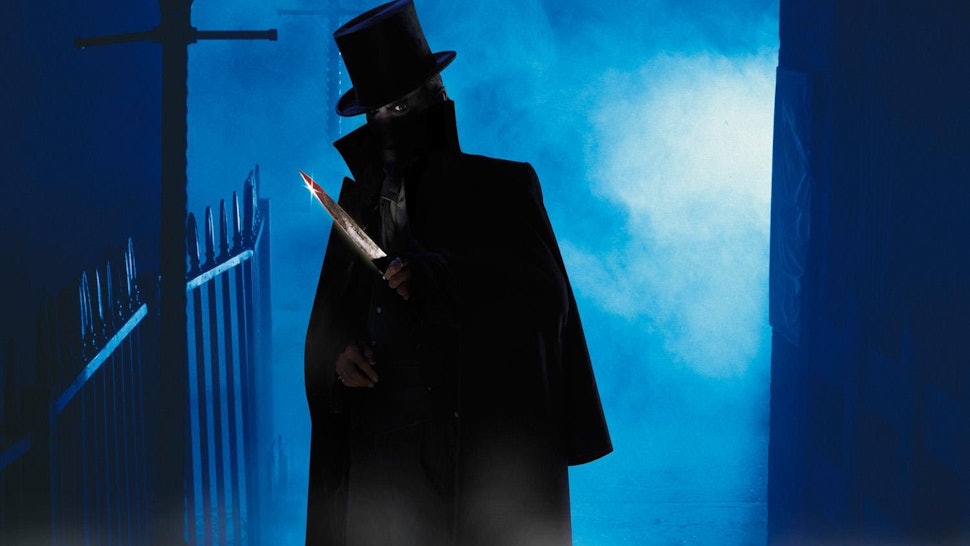 Not everyone will openly admit that they are a fan of the macabre, but those that are won't be afraid to set foot through these virtual doors. Just like with the forensics that brought these killers to justice, no stone will be left unturned – every inch will be explored, uncovered and exposed. The stories of these individuals are told from the beginning to end, and be sure that the graphics that made them infamous today won't be missed. Sit back, make sure your doors are locked and sleep with one eye open forevermore…
UK True Crime (podcast)
The Killer Tea (podcast)
Real Stories (YouTube)
FOR HEALTH TIPS, SPACE FACTS, OPTICAL ILLUSIONS AND PRETTY MUCH EVERYTHING ELSE YOU CAN THINK OF
Want to know if your cat is trying to kill you? There's a video for that. Need to know how to de-shell an egg in one hit? There's a video for that. Can you find out if your favourite colour says something about your personality? If you don't know the theme by now then let me clarify by saying, yes, there's a video for that.
These are the channels that basically cover anything and everything. Perhaps you're feeling brainy and want to solve a riddle 95% of people fail on, or maybe you're up for some armchair exploration into the cosmos or deep blue seas? Or, perhaps you simply want to laugh at a compilation of funny text messages. Whatever floats your boat, you guessed it, there's a video for that.
The Infographics Show (YouTube)
Brightside (YouTube)
TopTenz (YouTube)
Vsauce (YouTube)
Well, there you have it! That's my rundown of audio-visual faves. But what about you? What are your favourite podcasts or YouTube channels? Have you got any that you think deserve a place on this list? Don't be shy! Share your wisdom and drop a recommendation in the comments box below. There's always room for more 🙂