STEP 1) Purify Your World – First thing's first. Before you can be the change you want to see in the world, you have to clean out your own. This covers both the mental and physical, because, as they say, "A healthy body goes hand-in-hand with a healthy mind." So begin that detox by removing all the things that are impeding your progress towards a better you. Say, "adios!" to negative people and places (for we cannot thrive where we are suppressed), make improvements to your diet and exercise (even if yours is already tip-top, try something new that has a healthy benefit and then reap the psychological and physiological rewards of that swap), prioritise your sleep pattern (because if there's anything that's going to affect your mood and physical activities, it's sleep!) and anything else you can think of that encourages a more positive shift in your life. Once you've accomplished this detox, where you go from there will be so much easier to see.
STEP 2) Invest Time For Yourself – Now you've tidied up your world, take a step back and reflect on all the things you've kept there. For example, your favourite music to drive to work to, the magazines that inspire you to explore new places, the friends who make you smile whatever the weather etc., and then, start allowing yourself to enjoy those things! Take the plunge and immerse yourself in the waters of your newly refurbished psychological pool. Just remember, this isn't about anything more than learning how to enjoy being in your own skin. The exercise is aimed at reviewing what precious things you still hold dear – despite all the many life changes that can transition us away from them – and then look at where you are now. What have those changes taught you about your identity, and why are those the things you still love the most? Establish those and you are another step closer to discovering your direction.
STEP 3) Realise Your Passions – Hone in on your skills and loves and master ways of cleverly and competently combining them. Or, if you still haven't quite refined what those are yet, make 2 lists to narrow them down.  The first list should state what you want to do with your life – who you want to be. This can be several things and they don't all have to be realistic. They're purely there for you to see in black and white what sets your heart racing. The 2nd list should then state how each of those things you've written down can be achieved. For example, what skills or experience etc., you need to acquire them. Once you see it on paper, focus on which ones you want the most and work out how to achieve them using the tools you have and the chances you can take via the world around you. Remember, even the most extraordinary of things can be done. If man can walk on the moon, you can do anything you set your mind to.
STEP 4) Get Inspired – We can all hit a mental rut sometimes where we feel like everything is going wrong or nothing is changing, and those times can really knock you off-course. But, when those tough moments arise, that is when you hit time-out and seek motivation. Whether that is by creating things yourself or seeking some mojo from other people, if you run out of positive vibes in your life then surround yourself with peers that get your cogs turning. Take note that surrounding yourself with that vibe can also be done from the comfort of your own home. Providing your head feels clear enough to be curious, research other people's backstories and see how they got where they wanted to be. Look up things that make you laugh, think, relax, and see where it takes you. Remaining interested in life is key! Don't be bogged down by what's happening right now. You don't know it all yet, and there's always room to learn more.
STEP 5) Remain Optimistic – Bear with the times when things don't turn out the way that you'd hoped. Just like the runner needs to train for the marathon, you need to stay undeterred from your beliefs, even when it goes wrong. No matter what the situation is, find the silver lining in it. Stop thinking of achievement as a race to the finish line. Accomplishments have no fixed end. They are part of a journey, not a destination. In fact, they are rather special because you can have more than one go at them, should you allow yourself to try. So accept the bad things that happen to you and look back to find out what positive changes you made because of them. Be thankful for them and keep holding your head high.
STEP 6) Learn From Your Mistakes – A simple way of remaining positive whilst you are in the process of perfecting a new craft is by not expecting yourself to get it right the first time. Just like in remaining optimistic, face the fact that you are going to get it wrong sometimes and that it's absolutely normal for that to happen. The main thing you need to do is identify and accept why it went wrong – whether socially or productively – and then rethink how you can avoid it repeating the next time. Learning is the best way to grow here, so gain the necessary knowledge and then transform it into wisdom.
STEP 7) Try, Try and Try Again – Failure is critical to success and providing you don't witness your failing as the end of the road, then you'll continue walking. You've learned from previous attempts what doesn't work, so now look at the situation around you and try something different. Stop looking at the world as though it's restricting you and start focusing on the good things it offers as an opportunity for that to change. Think positively and believe in your cause. If you want it, you've got to keep going. Your strength will come from overcoming the things you once thought you could never do. All you need to do is be smart and mindful the next time you attempt to move forward.
STEP 8) Actualise Your Goal – Now you've perfected your skills, feel secure in all that you've learned and identified how you want to use these abilities to get where you need to be, get focused and build the blueprint to your life's plan. It could be a business venture, a social goal or purely a hobby, whatever your yearning, form its shape and allow your passion to guide you to your ultimate purpose. It may seem overwhelming initially, but once it's placed piece-by-piece in front of you, you'll be sure in your future movements. After all, the only way to get ahead is to get started.
STEP 9) Be Confident – One major thing that you need to keep hold of is recognising that this is your dream. Do not let anyone deter you away from that! If they offer helpful advice, then you should take it graciously. However, if anyone tries to make things intentionally hard for you (which they will) then remember how much you've accomplished to get to this stage. Think of the portfolio you've achieved in life, against all odds, and be proud of how far you've come. The more you believe in yourself, the more likely others will believe in you too. But it's also fundamental that you always stay grounded during this process and prioritise what is most important. Be respectful and thankful to those who've helped you reach where you are today, and to the world for allowing it to give you the opportunities that enabled this process.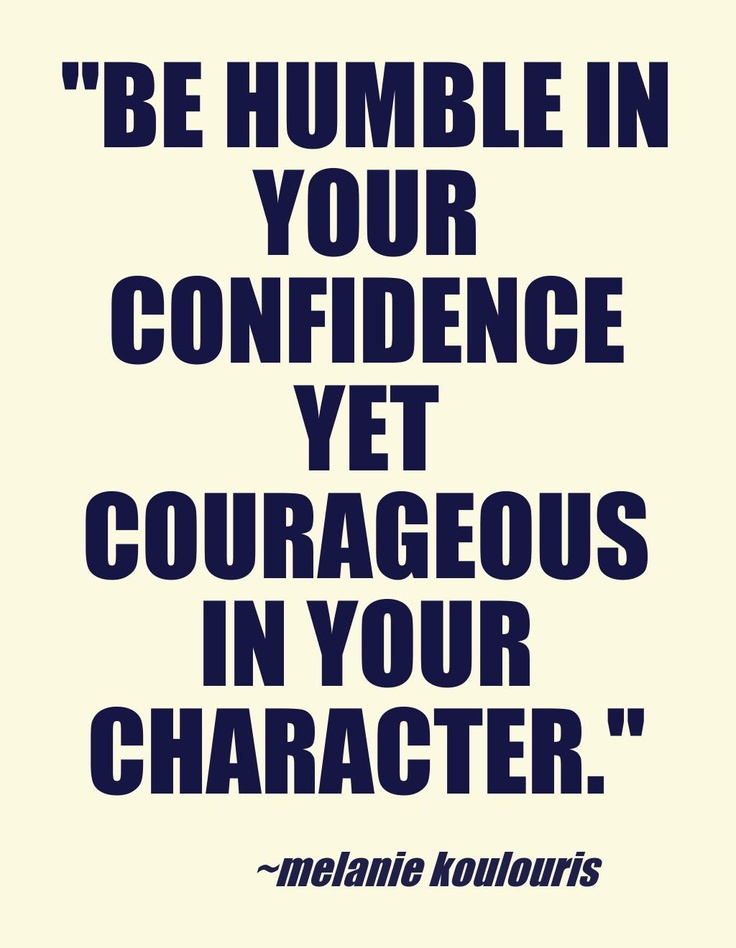 STEP 10) Never Give Up! – Last but, by no means least, is that age-old phrase, "Never give up" and it's reiterated over and over again for good reason. Many of us will prepare ourselves to go the distance but then give up trying after a certain hurdle. Whether it's the first or hundredth go, something will stop us from reaching our goal. However, it's important to always remember that if your goal is pure and contributes positively towards society, then you should keep going! Your dreams only die the moment you stop trying, and if it's a worthy investment then you need to persevere. There will always be knockbacks and bumps in the road, but you know that after everything you've learned that you can overcome them. Your heart is stronger than it was before and your head is wiser from all the knowledge that you have gained, enabling you to withstand anything that threatens to obstruct your path. The change you wish to see in the world may not be an instant one, but you need to realise that patience will be your virtue in its actualisation. Continuously engage with learning and, be sure, you will soon master those obstacles. Every journey begins with a single step. Though you may not be there yet, you must have faith that you're heading in the right direction. It all takes time.